Gentle, painless, Effective and Modern Treatment Method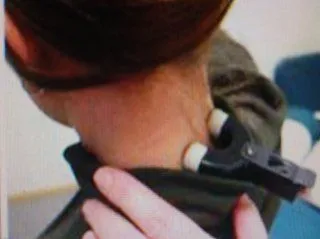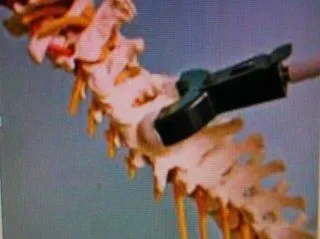 A hand-held mechanical adjustment device that delivers multiple small forces applied to the joints/verwels to increase range of motion. The clinical benefits of the percussor are an increase in the amount of lymphatic and blood circulation. It's physiological effects are attributed to vibration which helps decrease systemic nervous tension and muscle spasm. Due to its safe and non-invasive nature, this method of therapy is highly applied and recommended to patients with lower pain thresholds.
Dit apparaat oefent in kleine porties druk uit op de gewrichten / wervels om het bereik van de beweging te verhogen. Het voordeel hiervan is een verbetering van de bloedsomloop. De fysiologische effecten worden toegeschreven aan trillingen. Dankzij de veilige methode van de behandeling wordt deze toegepast en aanbevolen bij patiënten met een lagere pijndrempel, zoals baby's, kinderen en senioren.
Spinal Decompression Technique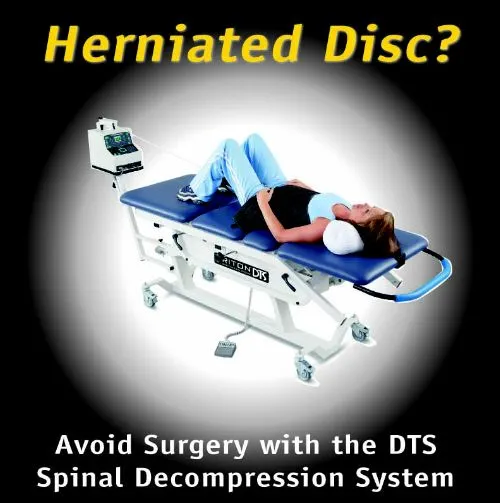 Dit is een behandeling zonder operatie bij hernia's of uitstulpende tussenwervelschijven in de nek en onderrug, gebaseerd op tractie. Iedereen met rug- of nekklachten of uitstralingspijnen naar armen of benen kan mogelijk geholpen worden met de decompressietherapie. Voor meer informatie kunt u onze website bezoeken. Als niemand meer iets kan doen en een operatie nodig is, dan is deze therapie een complementaire mogelijkheid, die wij aanbevelen: 'je kunt alleen je pijn er mee verliezen', is dan ons motto. Voor het eerste consult berekenen wij geen tarief.
Myovision Scan
Een Myovision scan is een belangrijk hulpmiddel in de beoordeling en controle van de gezondheid van de ruggengraat. Deze technologie meet de hoeveelheid elektro-activiteit die uw spieren vrijgeven wanneer zij in beweging zijn: algemeen bekend als spierspanning. Het is gelijk aan een elektrocardiogram dat de activiteit van de hartspier meet. Spieren hebben de neiging om een korset te vormen rond de regio met wervelblokkades. Deze storing veroorzaakt druk op het zenuwstelsel, waardoor de werking van de zenuwen van de spieren, bloedvaten en organen wordt verstoord. Het doormeten van de spieren is geheel pijnloos. Het is daarom ook volkomen veilig voor kinderen, zwangere vrouwen en ouderen. Het eenvoudig plaatsen van elektroden op de huid is voldoende en het onderzoek neemt maar enkele minuten in beslag.
Digital Foot scan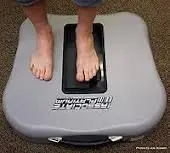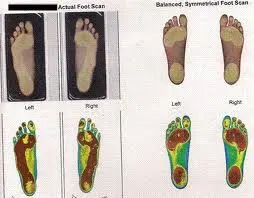 Onze praktijk beschikt over 'Foot Levelers'; een geavanceerde voetscan, waarmee de chiropractor voetmetingen kan doen. Als uit deze meting blijkt dat uw voeten, heupen, of knieën ondersteuning nodig hebben, dan kunt u stabiliserende zooltjes bestellen. De zooltjes worden speciaal naar aanleiding van uw voetmeting gemaakt en kunnen in verschillende soorten schoenen worden gedragen. Gezonde voeten zijn de basis voor een goede gezondheid!
Als u een goede houding heeft, wordt uw wervelkolom het minst belast en kan uw lichaam het best functioneren.